CUSTOM DIGITALLY PRINTED TEXTILES, FLAGS, DISPLAYS, APPAREL, MATS, FINE & CANVAS ART PRINTS
DigitalDécor specializes in high quality sublimation printing textiles, suitable for products, advertising or promotion. Our processes are waterless with minimal waste and are environmentally friendly and sustainable.
Some of the prints above are designs
by Massey University textile students
Fabrics and Textiles
DigitalDécor™ can digitally sublimate scarves and ties, apparel, drapes and blinds, shower curtains, custom upholstery, office screens and dividers, table cloths, duvet covers and pillow cases, cushions, flags and banners, in store displays, bags, in fact anything made of a polyester fabric.
Digital textile printing technology is revolutionizing the textile industry, with many new market opportunities opening because of the flexibility of small runs or one-off custom designed textiles, fabrics and furnishings.
Traditional textile printing industry mass production model of high volume and low cost are being challenged by designers, artists, interior designers and architects who want to create imagery and designs which are exclusive, original and unique. DigitalDécor's™ Digitally Printed Textiles are meeting these inspired individuals needs. Our waterless printing systems are environmentally sustainable.
The traditional textile printing processes have disadvantages of high set up costs, limited colours, long turn around times and small quantities are often uneconomical. They often use large volumes of water, which is not environmentally sustainable.
Digital printing has none of these disadvantages, with minimal set up costs, unlimited colours, superb photographic print quality, quick turn around of samples, final production and one offs, if necessary.
DigitalDécor™ textile sublimated prints can be richly detailed designs of unlimited colours, special photos, a favourite painting, company logo or any other digital artwork. We only print on polyester fabrics, because of their bright colours, fine detail, durability, easy care, light fastness and UV stability. Polyesters can be made to look and feel like many other fibres; silk, linen, cotton, wool and suede. Plus they will perform better.
We welcome the opportunity to work together with your own designs for exclusive DIGITALLY PRINTED TEXTILES AND FABRICS.
We work closely with Textile and Fashion Students from Massey University and Otago Polytechnic School of Design, and welcome students from other learning institutions.
We offer students a discounted price for printing any of there work being used for their courses.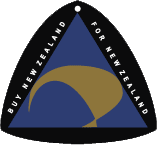 Get a quote
Click here
Proudly made in New Zealand