CUSTOM DIGITALLY PRINTED TEXTILES, FLAGS, DISPLAYS, APPAREL, MATS, FINE & CANVAS ART PRINTS
DigitalDécor specializes in high quality sublimation printing textiles, suitable for products, advertising or promotion. Our processes are waterless with minimal waste and are environmentally friendly and sustainable.
Welcome to the latest solution for internal signage and displays! Beautiful, rich, vibrant high resolution printed graphic onto a fabric panel that is quickly and easily inserted and held taut into any one of our U-FRAME-IT™ aluminium frames.
Designed and manufactured by DigitalDécor™ in New Zealand , U-FRAME-IT™ will give you with endless choices and huge flexibility for internal signage, visual merchandising and stylish aesthetics whilst delivering on economy and efficiency.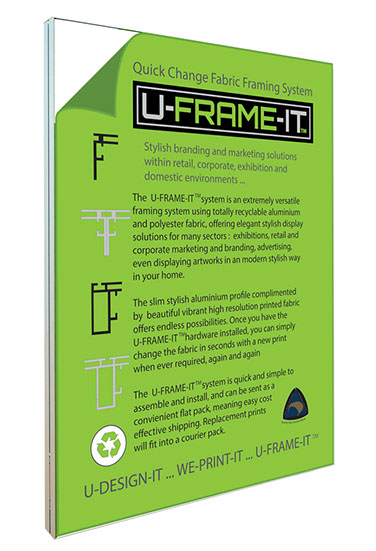 Corners are quick and easy to assemble
Silicon tape is sewn onto the edge of the fabric
Hooks fit onto the profile
for suspension frames
Graphic is replaced with frame mounted on the wall
Low profile foot for
Free Standing System
Edge is pushed into groove in the frame
Timeless Aesthetic
Sleek Aluminium frame houses state a of the art Digital Dye-Sublimation Fabric panel, delivering your message to the world with impeccable clarity & simplicity.
User friendly
Simple to assemble.
Simple to hang.
Simple do it yourself image changes.
Custom sizing
Panels can be any size up to 2400 mm high by how ever wide you like.
For really wide check out the U-FRAME-IT™ Matrix System.
Quick Change Graphics
Once you have the U-FRAME-IT™ hardware installed you can simply replace the fabric panel.
Swap panels with specially developed silicon fit system. No messy adhesives and no staples.
Refresh seasonal material and re-use graphics at a later date.
Several mounting Options
Wall mounted, free standing or suspended
Environmentally Sustainable
Totally Recyclable extruded Aluminium frame.
Digital Dye Sublimation Print is environmentally friendly using water based inks and only printing the required area.
Recyclable paper is the main waste generated in the waterless printing process
Cost effective
Can be sent as a convenient flat pack, meaning easy cost effective shipping.
Replacement panels fit in standard courier packs.
U-DESIGN-IT... WE PRINT IT... U-FRAME-IT...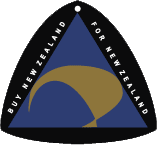 Get a quote
Click here
Proudly made in New Zealand