CUSTOM DIGITALLY PRINTED TEXTILES, FLAGS, DISPLAYS, APPAREL, MATS, FINE & CANVAS ART PRINTS
DigitalDécor specializes in high quality sublimation printing textiles, suitable for products, advertising or promotion. Our processes are waterless with minimal waste and are environmentally friendly and sustainable.
The DigitalDécor fabric wall is the fastest way to create the right impression when it counts
When you on show. In a couple of minutes you custom image can be up ready to wow your customers.
The Fabric Wall has over 5 square metres of space for eye catching, vibrant vivid high definition graphic. All in one piece with no seams or joins and no creases!
The expanding frame is made from aluminium tube and is quick and easy to put up. The customised banner attaches to the frame with velcro, and remains attached when the frame is folded up and put in a durable bag.
Plus the fabric graphic can be removed from the frame and washed or replaced and re velcroed onto the frame.
Supplied spotlights attach to the top of the Fabric Wall
Size is 2.25 x 2.25m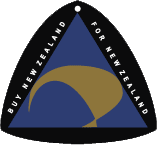 Get a quote
Click here
Proudly made in New Zealand