CUSTOM DIGITALLY PRINTED TEXTILES, FLAGS, DISPLAYS, APPAREL, MATS, FINE & CANVAS ART PRINTS
DigitalDécor specializes in high quality sublimation printing textiles, suitable for products, advertising or promotion. Our processes are waterless with minimal waste and are environmentally friendly and sustainable.
Outdoor Banners
They are much more environmentally friendly than PVC banners.
They are also much lighter and less bulky and easier to hang. They also don't need the big strong structure a PVC banner requires. It is just like the sails on a yacht, the main sail is a very heavy fabric and quite small compared to the spinnaker which in comparison is huge, but is a lot lighter fabric
We can hem, sleeve and eyelet your banner as required
DigitalDecor Outdoor Banners can be up to 2400mm wide by as long as you require.
We use a strong canvas fabric or a special knitted fabric, depending on your requirements
Fabric banners or soft signage can be used for outdoor banners.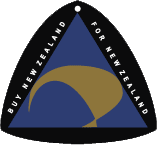 Get a quote
Click here
Proudly made in New Zealand