CUSTOM DIGITALLY PRINTED TEXTILES, FLAGS, DISPLAYS, APPAREL, MATS, FINE & CANVAS ART PRINTS
DigitalDécor specializes in high quality sublimation printing textiles, suitable for products, advertising or promotion. Our processes are waterless with minimal waste and are environmentally friendly and sustainable.
PVC Pull Up banners are an economical alternative to our premium fabric pull up.
The cannister mechanism is a cheaper version of the one used in the fabric pull up, but is robust and suitable for a short term display. They are not suitable if you are continually putting up and taking down the display.
One of the problems with the PVC banner is they tend to curl, which causes the print to rub off and they just don't look as good as fabric.
The PVC we use is specially designed for pull ups and curl is greatly reduced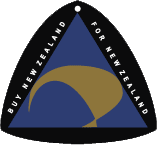 Get a quote
Click here
Proudly made in New Zealand