CUSTOM DIGITALLY PRINTED TEXTILES, FLAGS, DISPLAYS, APPAREL, MATS, FINE & CANVAS ART PRINTS
DigitalDécor specializes in high quality sublimation printing textiles, suitable for products, advertising or promotion. Our processes are waterless with minimal waste and are environmentally friendly and sustainable.
Indoor Banners
Banners are a powerful and eye-catching application for many different indoor uses particularly for all displays, marketing, retail, events and tradeshow environments.
Fabric banners is a stylish, superior alternative to paper, corflute and cardboard posters.
Indoor Banners have sharp vibrant photo
quality images and can be made in almost
any size.
Printed using the latest dye sublimation
technology, these banners have exceptional
print definition.
They also come in a wide choice of machine
washable fabrics including fire rated options
that meet overseas event requirements.
Available in almost any length, and able to be
heat sealed, sleeved or sewn to meet your
needs. Indoor banners are a totally flexible
option.
If you don't get too carried away with
the size of your banner it will easily
fold up to fit in your carry-on luggage
so it will always arrive on site when
you do.
We can print banners up to 2500mm
wide by how long you want.
Banners for New Zealand Ballet
10m x 2.5metre banner for the Arise Church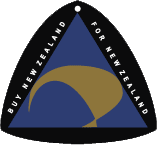 Get a quote
Click here
Proudly made in New Zealand