CUSTOM DIGITALLY PRINTED TEXTILES, FLAGS, DISPLAYS, APPAREL, MATS, FINE & CANVAS ART PRINTS
DigitalDécor specializes in high quality sublimation printing textiles, suitable for products, advertising or promotion. Our processes are waterless with minimal waste and are environmentally friendly and sustainable.
Self Adhesive Vinyl (SAV)
Custom printed SAV stickers or decals are a creative and fun way to add
impact to existing, temporary or semi-permanent advertising by bringing
colour and interest to areas that can't always be utilised for promotional messages.
SAV are great for areas like windows, curved surfaces, floors, counters
and even appliances to continue a theme and bring striking visual impact
to an overall aesthetic, or to repeat key promotional messages.
SAV is a flexible and versatile material that should be considered as part of a robust promotional visual mix.
SAV decals give different benefits and longevity, this dynamic adhesive film is strong on impact and light on investment.
SAV ranges from temporary, to mid-term and permanent use, with a high gloss finish.
For more durability SAV should be laminated
SAV can be easy to apply, with the correct tools, but for complex jobs like vehicles, an expert is needed.
SAV has been used for vehicle, buildings and equipment decals at Upper Hutt Hire
Vehicles, Signs from walls to footpath boards, Windows, Floors, Stickers for Counters, Appliances, Equipment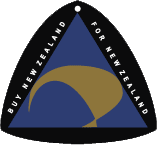 Get a quote
Click here
Proudly made in New Zealand