CUSTOM DIGITALLY PRINTED TEXTILES, FLAGS, DISPLAYS, APPAREL, MATS, FINE & CANVAS ART PRINTS
DigitalDécor specializes in high quality sublimation printing textiles, suitable for products, advertising or promotion. Our processes are waterless with minimal waste and are environmentally friendly and sustainable.
WALL MOUNTED U-FRAME-IT
U-FRAME-IT™ offers elegant stylish display solutions for many sectors; exhibitions, retail, corporate, marketing, branding, advertising and even displaying artworks in a modern stylish way in your home ..
Custom Sizes
Our extrusions made in New Zealand and the aluminium is totally recyclable. We also manufacture the frames in our own facility. So making custom frames is a breeze. Once the frame has been made we custom fit each printed panel to the frame.
Quick Change Graphics
Graphic panels can be changed in seconds so are great in the retail sector wanting seasonal changes.
Autex Quietspace
Is a sound proofing panel which can be fitted to any U-FRAME-IT frame
If you are a business contact us about our U-FRAME-IT leasing options for the wall mount systems.
Silicon tape is sewn onto the edge of the fabric
Edge is pushed into groove in the frame
Wall mounted U-FRAME-IT panels at the NZRFU Headquarters in Wellington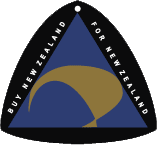 Get a quote
Click here
Proudly made in New Zealand