CUSTOM DIGITALLY PRINTED TEXTILES, FLAGS, DISPLAYS, APPAREL, MATS, FINE & CANVAS ART PRINTS
DigitalDécor specializes in high quality sublimation printing textiles, suitable for products, advertising or promotion. Our processes are waterless with minimal waste and are environmentally friendly and sustainable.
U-FRAME-IT MATRIX SYSTEM
The free standing U-FRAME-IT™ Matrix System is the perfect choice for creating a huge statement in any environment! -
Plus it is transportable!
This system is designed so you can design your own unique U-FRAME-IT to display your products or services.
Because we make the U-FRAME-IT System at our facility we can customise to fit most requirements.
Our standard UFI Matrix is 1500mm wide x 2400mm high.
The 2400mm sections have connectors in the middle and breakdown to 1250mm long. For travellers this makes a packable stand which fits into a 1500mm long bag, so is easily transportable.

Above
Two UFI Matrix 1500mm wide
x 2400mm high, fitted together using a U-FRAME-IT Dual Foot, for a media background. The 2400mm sides are fitted with U-FRAME-IT Connectors, so they pull apart and packs down to fit a 1500mm long bag.
Left
An illuminated U-FRAME-IT exhibition stand made for Chris Field of Field Signs in Auckland.
Chris illuminated the U-FRAME-IT Matrix display using LED technology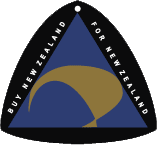 Get a quote
Click here
Proudly made in New Zealand