CUSTOM DIGITALLY PRINTED TEXTILES, FLAGS, DISPLAYS, APPAREL, MATS, FINE & CANVAS ART PRINTS
DigitalDécor specializes in high quality sublimation printing textiles, suitable for products, advertising or promotion. Our processes are waterless with minimal waste and are environmentally friendly and sustainable.
Sublimated Fence wrap is a great way to cover a security fence or scaffolding
Whether you are concealing or beautifying a construction site, promoting an event, or setting up barriers for outdoor activities - such as marathons, races, skiing events or parades - fence wraps will make your site or event more attractive and appealing. Because our fence wraps are printed digitally, there are virtually no restrictions with respect to colours or design complexity. Your fence wrap graphics can be as simple as a company logo on a solid coloured background, or as detailed as a full-colour photograph or intricate design.
DigitalDecor fence wraps are
• 100% polyester fabric. Digitally printed with Manoukian dispersed dyes so the graphics are permanently sublimated into the fabric, with good bleed-through to the other side.
• Vibrant colours – more vibrant than with any of our other products including vinyl or PVC
• Strong and porous, able to withstand windy conditions.
• Lighter weight than traditional vinyl mesh, easy to transport and store.
• Machine washable. Can then be folded, stored, and re-used over and over again.
• Maximum height is 1600mm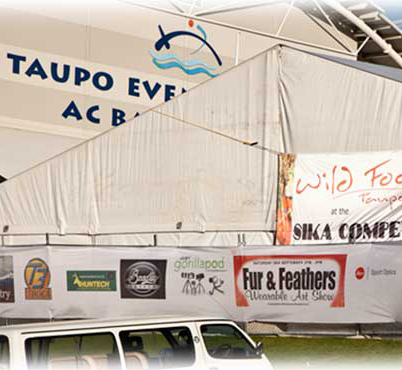 Fence Wrap at the Taupo Sika Hunt event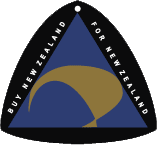 Get a quote
Click here
Proudly made in New Zealand