CUSTOM DIGITALLY PRINTED TEXTILES, FLAGS, DISPLAYS, APPAREL, MATS, FINE & CANVAS ART PRINTS
DigitalDécor specializes in high quality sublimation printing textiles, suitable for products, advertising or promotion. Our processes are waterless with minimal waste and are environmentally friendly and sustainable.
SUSPENDED U-FRAME-IT
Suspended U-FRAME-IT displays are a powerful and eye-catching display for many different indoor uses particularly for exhibitions, events and tradeshows, POP displays and retail environments.
Suspended U-FRAME-IT frames have two screw in eyelet rings for hanging the frame.
The frameless look, the taut wrinkle free, beautiful, vibrant high resolution printed graphic suspended above your stand or counter in any environment will stop any customer in their tracks.
Suspended U-FRAME-IT Displays are a much more stylish, and superior alternative to PVC, paper, corflute and cardboard banners.
Suspended U-FRAME-IT can be single sided or double sided, using either the UFI-FSS1 or the UFI-DS2 extrusion.
Each suspended frame has two eyelet rings to hang the suspended U-FRAME-IT.
Custom Sizes
Suspended Frames can be made up to 3 metres wide and 1.5 metres high. Because we manufacture the frames custom size frames are a breeze.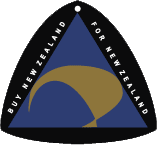 Get a quote
Click here
Proudly made in New Zealand