CUSTOM DIGITALLY PRINTED TEXTILES, FLAGS, DISPLAYS, APPAREL, MATS, FINE & CANVAS ART PRINTS
DigitalDécor specializes in high quality sublimation printing textiles, suitable for products, advertising or promotion. Our processes are waterless with minimal waste and are environmentally friendly and sustainable.
Branded promotional mats are an excellent way to increase the profile of your business.
Our sublimated printed mats are constructed from our unique blend of antistatic non-woven polyester on a 1mm nitrile rubber backing. We use the latest sublimation printing technology, allowing logos and photographs to be printed onto the mat with amazing clarity and eye popping effects. The bar mats have been designed to cater for high traffic on the bar and are machine washable or dry-cleanable.
We have have nitrile mats in the following sizes
400mm x 250mm
850mm x 250mm
1200mm x 900mm
Recycled Rubber mats
900mm x 600mm
750mm x 450mm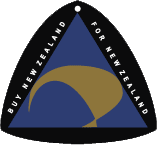 Get a quote
Click here
Proudly made in New Zealand