CUSTOM DIGITALLY PRINTED TEXTILES, FLAGS, DISPLAYS, APPAREL, MATS, FINE & CANVAS ART PRINTS
DigitalDécor specializes in high quality sublimation printing textiles, suitable for products, advertising or promotion. Our processes are waterless with minimal waste and are environmentally friendly and sustainable.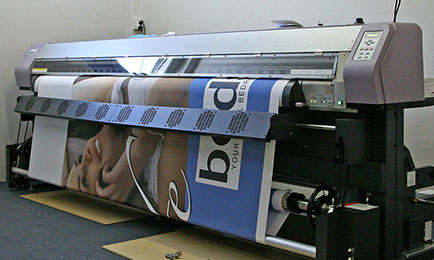 All Grand Format printing requires big, heavy and expensive machinery. With sublimation it requires twice as much big gear, the printer and the transfer press.
At DigitalDécor™ we can sublimate fabrics to 2500mm wide.
We are the only company in New Zealand that can do paper transfer sublimation prints this wide.
We chose paper transfer sublimation as it is the only way to get bright vivid and colourful prints, and we can use any polyester fabric. With the environment in mind, we chose water based sublimation inks rather than the solvent sublimation inks used by most grand format printers overseas.
Direct sublimation prints were another option but prints are no where near as vivid and colourful. Plus you have to use specially coated fabrics and cannot use stretch fabrics.
Latex printers can also print onto fabrics but the colours, particularly blacks are a dull, compared to sublimation. The ink also just sits on surface of the fabric so has to be handled carefully and is only suitable as temporary print.
Grand Format Sublimation Banners are a powerful and eye-catching application for many different indoor uses particularly for exhibitions, event and tradeshows, POP displays and retail environments.
Bright, vivid, colourful prints, 2.5 metres wide with no seams!
We print onto mainly two fabrics 2500mm wide.
The first is a knit fabrics which we import from the USA. It is very stable to print and it won't wrinkle. It is fantastic for large all portable displays, like our U-FRAME-IT, Ultralyte and Fabric Walls.
The other is a canvas like fabric which is very tough, but will wrinkle if left scrunched up. But a quick iron will fix this. It can be used on the Ultralyte stand. It is a bit more economical than the knit fabric.
Both these print beautiful vivid colourful prints. We can also get a 2500mm wide satin and a blockout fabric. We usually don't hold these in stock but email us if this may be what you want.
2600mm wide Monti Antonio rotary press transferring an Arise church print
The Arise Church Easter print when finished. Note how bright the colour is when compared to the paper on the transfer press above.
2500mm wide Mimaki Printer prints sublimation transfer paper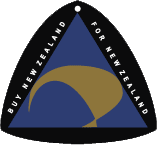 Get a quote
Click here
Proudly made in New Zealand