CUSTOM DIGITALLY PRINTED TEXTILES, FLAGS, DISPLAYS, APPAREL, MATS, FINE & CANVAS ART PRINTS
DigitalDécor specializes in high quality sublimation printing textiles, suitable for products, advertising or promotion. Our processes are waterless with minimal waste and are environmentally friendly and sustainable.
CHRISTMAS FLAGS
Here is part of our range of Christmas Flags. Contact us if you have a custom flag you would like.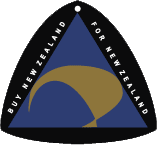 Get a quote
Click here
Proudly made in New Zealand