CUSTOM DIGITALLY PRINTED TEXTILES, FLAGS, DISPLAYS, APPAREL, MATS, FINE & CANVAS ART PRINTS
DigitalDécor specializes in high quality sublimation printing textiles, suitable for products, advertising or promotion. Our processes are waterless with minimal waste and are environmentally friendly and sustainable.
The frameless look, the taut graphic with absolutely no wrinkles, the free standing, beautiful, vibrant high resolution printed graphic, the free standing U-FRAME-IT™ in grand format size looks a million dollars.
This is the most stylish, best looking stand on the market.
Custom Sizes
The free standing U-FRAME-IT can be any size up to 3 metres wide and 2.4 metres high. Because we manufacture the system, custom size frames are a breeze.
The free standing U-FRAME-IT can have single sided or double sided sided graphic panel, using either the UFI-FSS1 or the UFI-DS2 extrusion.
The free standing frames wider than 1500mm require a the UFI-DS2 extrusion for extra strength.
FREE STANDING U-FRAME-IT
3 x 2.4 metre free standing U-FRAME-IT™
The free standing U-FRAME-IT™ is the perfect choice for creating a huge statement in any environment
Our free standing U-FRAME-IT use a 'Patent Pending' foot system to hold the stand in place.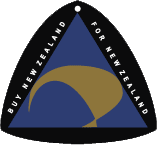 Get a quote
Click here
Proudly made in New Zealand