CUSTOM DIGITALLY PRINTED TEXTILES, FLAGS, DISPLAYS, APPAREL, MATS, FINE & CANVAS ART PRINTS
DigitalDécor specializes in high quality sublimation printing textiles, suitable for products, advertising or promotion. Our processes are waterless with minimal waste and are environmentally friendly and sustainable.
Nexus has reinvented the way street flags and decorative lighting are used and installed with their patented PushPull™ technology.
You see lamp post and street flags everyday, in every town and city throughout New Zealand. They brighten the city streets,but are also a great way to promote events, your organisation,
or for seasonal greetings.
They are a very economical cost effective way to get your message out there! But the over cost can be driven up by the installation costs. Because most lamp posts are on main roads the cost of installation is not just a truck and a cherry picker, but also the cost of traffic control.
Street flags and decorative lighting can now be rapidly and inexpensively raised and lowered from the safety of ground level.
The benefits of using our technology include: Significantly reduced costs
Significantly reduced installation and planning time
Inexpensive and easy to fit to existing poles, lampposts, light stands and walls
Difficult to access display locations can now be utilised
Street flags and decorative lighting installation requires no heavy equipment, qualified technicians or traffic management plans.
If you have FlagTrax or BannerTrax Systems in place, call us about replacement flags.
If you are interested in putting Flagtrax Systems up also call us we can help you get it done
DigitalDecor is one of a few companies licensed to manufacture flags for the FlagTrax System
Below, Flagtrax Flag with attachments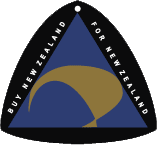 Get a quote
Click here
Proudly made in New Zealand