CUSTOM DIGITALLY PRINTED TEXTILES, FLAGS, DISPLAYS, APPAREL, MATS, FINE & CANVAS ART PRINTS
DigitalDécor specializes in high quality sublimation printing textiles, suitable for products, advertising or promotion. Our processes are waterless with minimal waste and are environmentally friendly and sustainable.
Quick Change Fabric Framing System
UFI PROFILES
The U-FRAME-IT™ Tensioned Fabric Framing System is made using totally recyclable aluminium.
U-FRAME-IT™ is made of T6 tempered aluminium and is available in either a black or silver finish.
You can also have your U-FRAME-IT™ powder coated in any powder coat colour you require, but this is an extra cost.
We currently have 4 profiles available
UFI-SS1
Is a single sided profile primarily designed to be wall mounted.
UFI-DS2
Is a double sided profile designed to be free standing walls, where the wall can be seen from all angles. Perfect for partitions and office dividers is intended be fitted onto a panel like MDF or ACM to make a solid wall, with quick change graphics.
UFI-FSS1
Is a single sided profile primarily designed to be large wall mounted or single sided suspended graphics.
UFI-FSDS2
Is a double sided profile is ideal to be free standing, suspended and exhibition displays.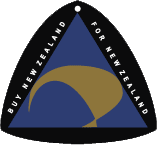 Get a quote
Click here
Proudly made in New Zealand