CUSTOM DIGITALLY PRINTED TEXTILES, FLAGS, DISPLAYS, APPAREL, MATS, FINE & CANVAS ART PRINTS
DigitalDécor specializes in high quality sublimation printing textiles, suitable for products, advertising or promotion. Our processes are waterless with minimal waste and are environmentally friendly and sustainable.
Lampost Flag Shapes
Our Flags are made from a special polyknit fabric, to with stand the elements. Our flags are made strong to with stand Wellington weather!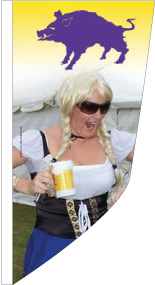 These are the 4 shapes we make. For windy sites choose either Curved 1 or Curved 2, but for extremely windy sites choose Curved 4.
These shapes have been developed so they with stand high winds, plus they don't hit, rub or wrap around the lamp post. This can be a major cause of the flag deteriorating quickly.
We deliver country wide! AUCKLAND WELLINGTON CHRISTCHURCH DUNEDIN - ANYWHERE!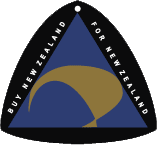 Get a quote
Click here
Proudly made in New Zealand